The Skyway Theatre
Recently renovated, The Skyway Theatre is downtown Minneapolis' latest addition to the historic Theatre District. This new venue has been reborn with a modern style that preserves its nostalgic essence. The former six-plex motion picture theater has been reconstructed into a complex with the ability to host 200-2500 people. Each space has its own unique lay out.
The Main Theatre
The theatre is perfect for any type of special event, live performance, concert, or party and can accommodate 250 to 2500 people. The physical arrangement of this room is that its interior affords near-perfect acoustics and sight-lines. The theater is capable of handling a wide range of events from teleconferenced business meetings to staged theatrical presentations. There is an extensive array of lighting and sound equipment in place and ready for your needs. What sets the Main Theatre apart is its dramatic 50' ceilings and 30 x 20 projection screen.

The Lobby Bar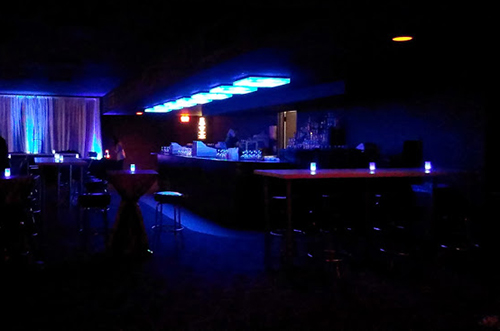 The Lobby Bar is perfect for functions hosting 100-200 people. Beautiful 20' granite bar is the focal piece and floor to ceiling picture window overlooks The Hennepin Ave Theater District. Lounge style seating and spacious floor plan make this a fantastic room to hold a cocktail party or as an intermission space for large events using more than one room.